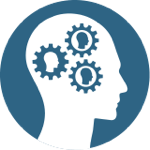 SkillsControl
innovative corporate solution for improving business performance
Cutting edge ALL-IN-ONE gap analysis solution
Computerised Gap Analysis and Gap Assessment system
Saving your HR team's time and effort
Optimized workflow
Continuous Improvement of Quality
Elimination of paperwork
Flexibility and Teamwork
Computerised Skills Gap Analysis and Gap Assessment system
If your staff is big and you want to structurize controlling their skills, SkillsControl - is a handy tool to help you.
Saving your HR team's time and effort
Our software functionality allows to optimize planning and to perform many GAP-analyses without wasting time in unnecessary routine.
Optimized workflow
In the SkillsControl software we took care of HR's typical needs to make GAP more handy and intuition-driven.
Continuous Improvement of Quality
Torough audit of employees' skills conducted on a regular basis allows to maintain and improve you corporate business KPIs. Constraints can be easily identified and taken care of.
Minimizing the use of paper documents
Our Service allows to avoid confusing and annoying paperwork. This both saves resources on stationery and makes your business a bit more environment-friendly. We are proud to think of ecology.
Flexibility and Teamwork
You are in Stockholm and your audit buddy in Tokyo? This is not a problem if you are using SkillsControl. The system allows to perform Gap Assessment 24/7 as if you were sitting in the same room.
In simple terms it can be described in following steps:
1. Read a set of requirements
2. Compare these requirements with actual state/performance
3. Identify areas of compliance and non compliance (gaps)
4. Perform risk assessment of each gap
5. Assign actions to eliminate the gaps

Longer explanation of the same process:
It is a process of detailed review of given requirements within a particular Standard against relevant Internal Documents or current conditions/performance in order to identify areas of compliance and non-compliance (or Gaps).
Where the actual state is in compliance with the requirements a set of evidence records is complied to provide demonstration to clients, auditors or for internal verification. Where a gap is identified between a requirement of a standard and current condition it is important to perform risk assessment in order to identify the impact of this gap on the employee performance and then plan an appropriate Corrective Action to eliminate it.
In case if elimination of the gap is not possible for various reasons, the gap has to be properly documented as a Deviation (or Exception ) involving relevant technical experts from various levels of the organisation to ensure that it is safe to continue operating with this non-compliance.
Process of Deviations management may lead to planning of Follow-Up Actions to address any risks incurred by this Deviation.

Overview
SkillsControl is an innovative corporate solution for employees skills assessment. The service includes all necessary steps to perform profound Gap analysis in companies of any field and any size. Any number of users can be involved in the process. We know how to make Gap analysis comfortable, so that you can focus on what really matters.
Purpose of the service
If your company is preparing to certification or you just want to improve performance, SC will help to save your time and resource. What our service is intended to is making Gap analysis and skills assessment and easy and continuous process.
Options and modules
- Online library of all necessary standards
- List of employees to be assessed based on one standard of another
- Module of detecting Compliances/Gaps by each item of respective standard
- Conducting assessment for each Gap with handy specification: risks detected and recommended actions to be done
- Generating reports by each analysis, each employee and other useful stats
- Possibility to plan and schedule Gap analyses in advance
- Ability Import and export data into/from the system
- Possibilities for teamwork
Soft Integration
SkillsControl is deployed as a cloud service. Still we can do an individual tailor-made solution for your company, considering your particular business area, terms and interface languages. Moreover, we can integrate our software with various systems and databases you use on a regular basis.
Application Area
Thanks to the structure of the SkillsControl and the set of available software interfaces, it can be applied almost in any area of business and industry. Including in non-commercial and state organizations. Our team has spent over 2 years on research of the skills gap analysis process aspects and its implementation in various areas to create a universal workflow and the software platform which brings gap analysis to the new level.
Contact us
We are open to all-round cooperation